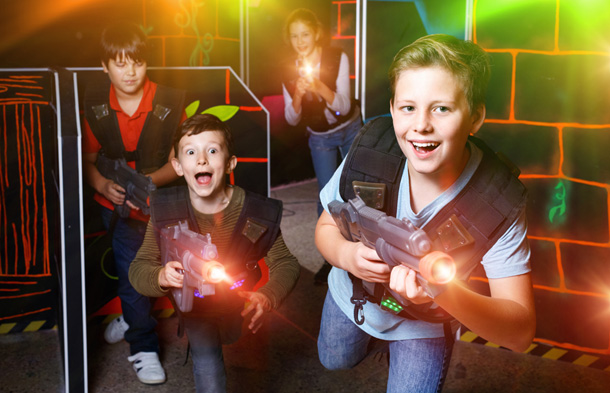 WHAT IS LASER TAGGING?
Laser tagging is a fast-paced, high-tech action adventure of hide and seek game for anyone from 5-80 years old. Laser Tagging is played in a large multi-level arena with custom lighting, fog, and music.
We offer the latest laser tag technology with state-of-the-art vests and laser guns that accurately track your score. You can come by yourself, with a few friends, or with a whole party.
Once inside the briefing room, we will also go over important safety rules to make sure we have a fun and safe environment for all of our guests. In the vesting room, you will be fitted with our high-tech laser vest with sensors in the front and back. You will also be given a laser gun that emits a laser beam.
Inside the arena, you have 15 minutes to tag your opponents and score as many points as you can. Once your game finishes you will be given a scorecard with your scores. This is great fun for the whole family and a great team-building exercise for companies and other groups!