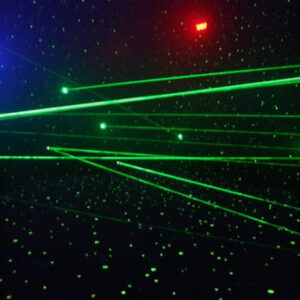 Laser Tagging Maze Challenge – just like in the movies!
Imagine — you enter a mysterious room. As you cross the starting point, the Laser Maze pops to life. Suddenly, the room is filled with brilliant green lasers radiating from the walls. Music and light effects immerse you in the experience. It's time to put your game face on!
The Laser Maze Challenge is a timed event. The lower your time, the better. Your mission is to navigate the Maze without breaking a beam.
If you do break a beam, that's OK. You're just penalized by adding time to your score.
Navigate through the web of lasers, going over and under lasers as quickly as possible. Be sure to select the Mission Objectives along the way. When you reach the end and navigate past the final laser beam, select the Mission Complete marker. That finishes your challenge and determines your time and score.
Play alone or bring a group of friends. Compete to see who is the most stealthy in your group!!
Please call Laser Tagging, Inc for more information at (510) 573-1700.
Regular Laser Tagging Prices and Packages

General Admission:

Laser Tagging
1st Game $12.99/person
2nd Game $8.00/person
3rd Game $4.00/person
Laser Maze
$6.99/person

See our Birthday page for more information on party packages and our Corporate page for company information.

No outside food is allowed except during parties.

For more information please email [email protected].